Occupational Therapy
What We Do
Occupational Therapists are skilled in the assessment and provision of services that focus on the daily occupations of self-care, productivity and leisure through the identification or assessment of physical, emotional, cognitive or developmental dysfunction from whatever the cause in order to alleviate the dysfunction, restore, improve or maintain optimal function or develop latent skills, (Occupational Therapy Profession Act, 1990).
Within the Rehabilitation Medicine faculty, our coursework in various medical sciences and disabling conditions enable us to explain the impact of impairments on occupational performance in terms that are meaningful and relevant.These results are shared with the referring party along with recommendations for services, equipment and/or direct therapy.
Our clinical training and expertise allow us to design and implement treatment programs to maximize an individual's return to maximal function following and injury.
F.A.C.T. Services has over 41 years of collective experience in Occupational Therapy
Standards in Occupational Therapy
To be eligible to practice Occupational Therapy in Canada, one must complete all required course work, clinical placements and successfully pass the National Certification Exam.  Occupational Therapy falls within the Health Professions Act in many provinces.  Within the Health Professions Act of Alberta (The Act), there are stipulations for working within the defined scope of practice, adherence to standards of practice and provisions for defining a continuing competency program.
The Act states that "Occupational Therapists … in collaboration with their clients, develop and implement programs to meet everyday needs in self care, leisure and productivity and assess, analyze, modify and adapt the activities in which their clients engage to optimize health and functional independence."
As part of our curriculum we must complete 1200 hours of supervised clinical work to enable us to apply theory to practice while supervised by a licensed member of our profession.
The Occupational Therapists of F.A.C.T. Services are: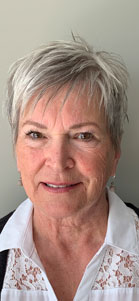 Sandra Impey, MHS, B.Sc.O.T.(C)
Graduated with a Science degree in Occupational Therapy from the University of Alberta in 1990; obtained her Master's degree in 2004
Has worked predominately with adults across the continuum of care, including acute care, long-term care, and community care
Has expertise in assessment of function, determination of and prescription of equipment needs, case coordination and promotion of health
Has taken advanced training in the Matheson Protocol for Functional Capacity Evaluations
Has completed all the Mastery Series of continuing education within the Matheson Protocol including Life Care Planning, FCE with Traumatic Brain Injury, Forensic  Rehabilitation and Advanced FCE
Has proven observational and assessment skills.
Has extensive experience in cognitive-behavioral treatment for chronic pain, ergonomics, work site assessments and driving capacity assessments
Specializes in conducting med-legal assessments for both plaintiff and defence counsel
Sandra qualified as an expert witness in the Supreme Court of British Columbia in 2006 & 2015 and the Alberta Court of Queen's Bench in 2012. She has also been affirmed as an expert witness in Occupational Therapy in CPP-Disability appeal hearings.
Is licensed to practice in B.C. as well as Alberta
Qualified to administer Brain Fx Assessment for concussion/mild traumatic brain injury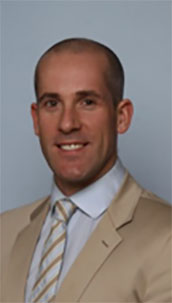 Sean B. Lloyd, BA, MOT OT (AB)
Graduated with a Bachelor of Arts degree with Distinction in 2007; obtained a Master of Occupational Therapy degree from the University of British Columbia in 2011
Currently works predominantly with adults including acute care, long-term care, and community care in public and private sectors in Alberta
Has worked predominantly with adults including acute care, long-term care, and community care in public and private sectors in British Columbia
Has expertise in assessment of function, determination of and prescription of equipment needs, care coordination, and health promotion
Has experience in motor vehicle accident rehabilitation, case management, and vocational rehabilitation related to orthopaedic and traumatic brain injuries
Has completed certification course in Matheson Functional Capacity Evaluation
Has completed post-graduate coursework through the institute of Rehabilitation Education and Training towards becoming a Certified Canadian Life Care Planner (Cost of Future Care)
Specializes in conducting medical-legal assessments for both plaintiff and defense counsel
Has previous court experience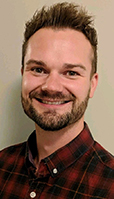 Chris Thiessen, MOT (C), BPE
Graduated from the University of Manitoba with a Bachelors of Physical Education (BPE) degree in 2014 and a Master of Occupational Therapy (MOT) degree in 2016.
Has experience working with various ages of individuals with physical and cognitive impairments in the community, hospitals, and long-term care facilities
Has completed the WorkWell Functional Capacity Evaluation v.2 certification program
Has completed the Comprehensive Introduction to Vestibular Rehabilitation course, obtaining skills in assessing and treating a wide spectrum of vestibular disorders
Has developed skills in completing Functional Capacity Evaluations, return to work planning, and ergonomic assessments
Has experience assessing and treating individuals with specialized wheelchair/seating needs
Has developed skills in assessing function and equipment needs of adults in community, supported living environments and long term care
We are well supported by our support staff.